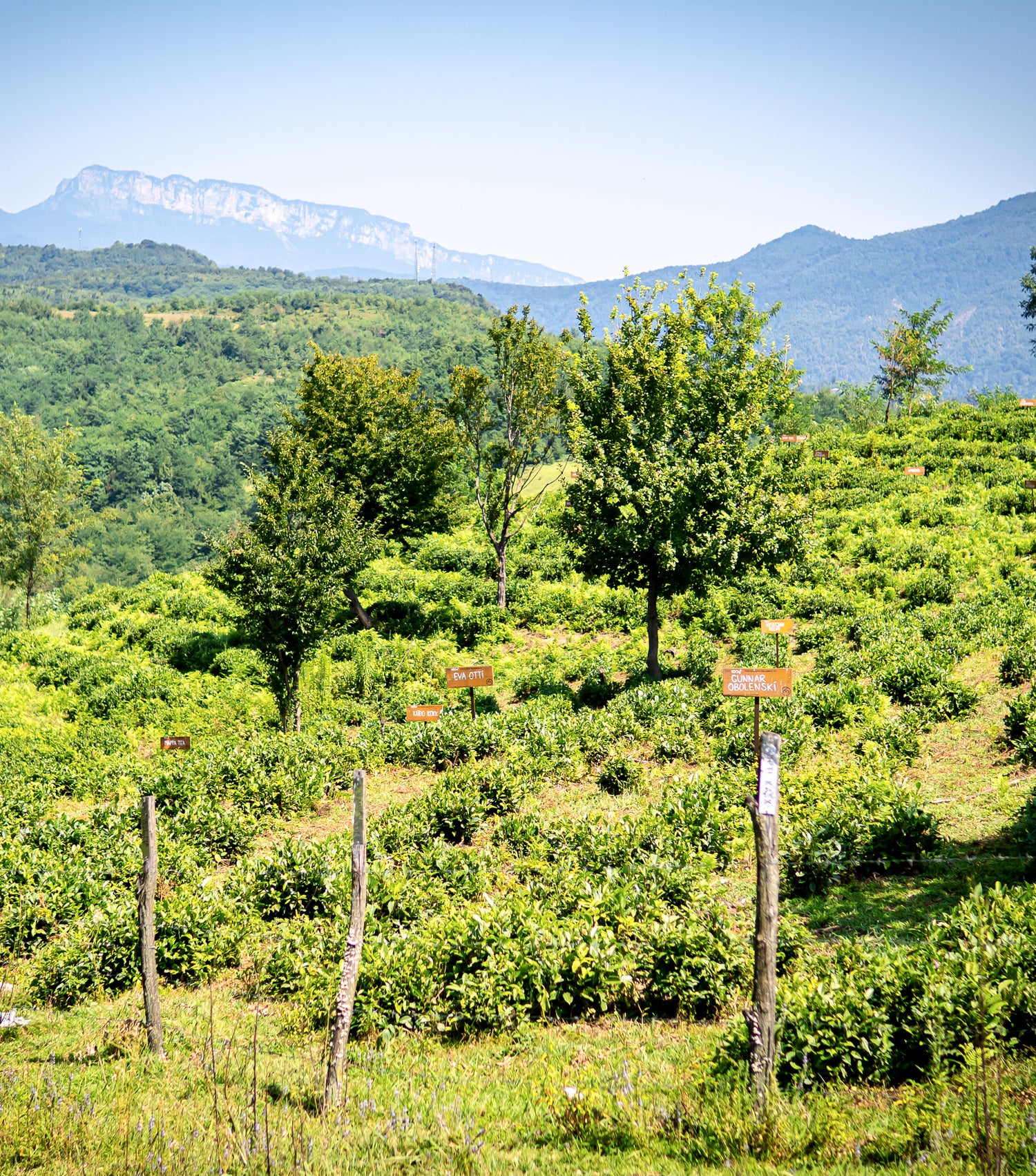 WE DON'T SELL YOU TEA, WE GROW IT FOR YOU
Our dream is to have 5000 families around the world who get their tea from our farm, year after year. Not the hard-core enthusiasts or sommeliers, just regular people that drink tea casually on a daily basis, like we once did ourselves.
While being a tea shop that sells single packages of tea might be easier, we've chosen another road. We want to be your next-door tea farmers - inviting you behind the scenes of field works and production and sharing glimpses of life in Georgia and from our farm. We hope that Renegade tea in your cup makes the day just a tiny bit better. But most of all, we want you to feel that it's your tea from the start - that you know where, how and by whom it has been grown and processed. Because this is how we prefer food ourselves - transparent and made with love.
This season, more than 1700 families from around the world adopted tea gardens at our estates. Some adoptions are for 20+ years, some for just one season, but there is one common theme. Those people didn't buy nice packages that will be shipped out tomorrow. They adopted their gardens months or years before the tea will be ready for shipping. They're together with us on this journey, hoping for good weather and a nice harvest as the season starts. we don't sell them our tea, we grow their tea for them.

In 2023, we have the capacity to offer 500 gardens to new community members. Do you want to be one of them? You can adopt up until 15th May.
PRE-ORDER YOUR YEARLY TEA

Adopt a tea garden and get your yearly tea supply from your own farm! You can be the garden's patron for 1 or 3 years. The size of the garden depends on the amount of tea you and your household drinks. You can pay monthly, yearly or all at once.

READ MORE

NOT READY TO ADOPT YOUR OWN TEA GARDEN YET?

If adopting your own tea garden seems like too big of a commitment right now, then try out a selection of our teas first.

TASTE OUR TEA